Today the House of Representatives failed to grant TPS to up to 200,000 Venezuelans living in the US who now face the possibility of being deported to the war torn country.
Under the 1951 Convention on Refugees, of which the US is a signee:
The most essential component of refugee status and of asylum is protection against return to a country where a person has reason to fear persecution.
From Wikipedia: 
Temporary protected status
 (also called "
TPS
") is a temporary status given to eligible nationals of designated countries who are present in the United States. The status, afforded to nationals from some countries affected by 
armed conflict
 or 
natural disaster
, allows persons to live and work in the United States for limited times.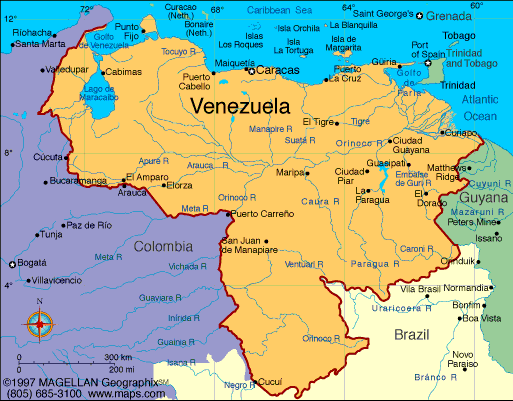 The House on Tuesday failed to pass a bipartisan bill to grant temporary relief from immigration enforcement to Venezuelans in the United States.
This Act will almost certainly be reintroduced under normal order when Congress returns in September.  I would urge all those concerned about this issue to watch this carefully at that time.
37 Republicans voted for the bill, perhaps most notably Dan Crenshaw (R-TX 2) who is generally viewed as an immigration hardliner.  To understand why, see this statement (and video) that the Congressman released earlier this year:
WASHINGTON, DC – In response to recent events in Venezuela, Congressman Dan Crenshaw released the below video. Crenshaw, speaking in Spanish, directly addresses the people of Venezuela and voices his support of their righteous pursuit of democracy. Crenshaw spent four years living in Colombia and a year and a half in Ecuador. His family lived in Caracas, Venezuela for two years.

Click here to watch. 

English translation: "To the people of Venezuela: We are with you.  I am proud to stand with the Trump Administration in heeding your calls for a more democratic Venezuela and supporting President of the National Assembly Juan Guaidó.

"I stand with you because I know you. My family lived in Caracas for two years, I have been to Venezuela many times and I have witnessed a beautiful country fall apart because of a socialist dictator.

"Nicolas Maduro's reign of terror must come to an end. He is desperately clinging to his control of the government. His power is illegitimate.

"As you fight for your freedom in the face of tyranny, know that you have the steadfast support of the United States.

"The United States and your allies across the globe hear you and support you and your righteous pursuit of a free and democratic country."
What we seem to learn again and again, when people get to know the people who are struggling to find a way to peacefully find a legal path to residence in the US, they become more supportive of those efforts.  We value and appreciate Rep. Crenshaw's support and leadership on this issue.
Steve Kuhn